Rachel Doty- Owner/Director
Company - Jazz- Technique -Acro - Prima
Rachel has had the opportunity to perform around the world in cities such as Tokyo, Hong Kong, Miami, Los Angeles and San Francisco. She is a highly versatile performer who has danced professionally in the styles of jazz, hip-hop, lyrical, musical theater, ballroom and aerialist work.
An Oregon native, Rachel grew up training in multiple styles with her studios competitive performance company. She spent the majority of her weekends attending competitions and conventions where she had the opportunity to train under the countries top choreographers. Rachel's senior year of high school, she auditioned and was accepted into an apprentice program with Tremaine Dance Conventions where she traveled nationally to fulfill the role of assistant to the nations top instructors.
Rachel began her professional dance career in Los Angeles where she danced in national commercials and TV shows. Her first international contract was in Tokyo, Japan where she performed as an aerialist portraying the Disney princess Ariel, in Under the Sea. She later returned to Tokyo Disney to perform in another feature role as an aerialist in Mystic Rhythms. With a heart's desire to see more of the world, Rachel performed Broadway-style shows with Royal Caribbean Cruise Lines and Princess Cruises. She then went on to perform with an international cast in Hong Kong and Macau at a major casino and resort. Most recently, Rachel had the opportunity to be a part of the NBA Golden State Warriors dance team for their championship season.
Rachel is an experienced dance instructor who has taught and choreographed at many studios and schools around the Portland Metro and San Francisco Bay Area. She has completed the STOTT Pilates teacher training and is a certified Acrobatic Arts instructor. Shew as the Head Coach of the Sherwood Arrows Dance Team for 3 years where she lead the team to a contemporary championship and 4th place State title.
Rachel places a strong emphasis on technique while encouraging showmanship and confidence in her students. "My dream is to create a dance studio that provides individual, high quality, dance instruction to all levels and ages. My goal is to not only train dancers to be expert technicians on the dance floor, but also to encourage them to have the confidence to go on and pursue their dreams-whatever they may be. My life was changed because of dance, the teachers I had made a difference in my life, not just my dance skills. I want to share my skills and help create that same environment in my studio"
Tap
Katelyn is a seasoned performer, with over 10 years of professional credits. She most recently returned to Portland after a contract on the tropical island of Guam as a featured dancer in a magic show.
An Ohio native, Katelyn grew up dancing every moment possible, competing with her local studio and performing with many Cleveland professional theaters. She moved to New York City after high school and completed the Musical Theatre program at the American Academy of Dramatic Arts.
Shortly after graduation, Katelyn was offered a position in the long running Las Vegas showgirl spectacular Donn Arden's Jubilee! where her high kicking, glamorous costume wearing dreams came true. She moved on to Los Angeles after a couple years of doing the show, teaching camps and all sorts of gigging.
Katelyn has appeared in regional theater productions all over the country. She also performed extensively with a vintage style company, the LA Follies during her years in Los Angeles.
She has taught workshops, musical theatre camps and dance classes since assisting at her studio in high school. She has a passion for passing on her knowledge, and loves to watch students grow as performers.
Katelyn hopes to inspire the next generation of performers, while continuing to educate about the roots of dance, especially the iconic choreographers who made dance what it is today.
Contemporary- Ballet - Improv - Pom/Hip-Hop
Jessica Taylor grew up dancing and graduated from the University of Oregon with a Bachelor of Science in dance. She trained at Maddox Dance Studio in Warrenton, Oregon. In addition to training at the studio, Jessica danced and competed with Seaside High School Dance Team for 3 years.
After graduating high school, Jessica decided to pursue her love for dance at the University of Oregon. There, she graduated with a Bachelor of Science in dance in 2017. Since then, Jessica has been teaching dance at several studios around the Portland area. At these studios, Jessica's classes vary from different styles and ages including Contemporary, Modern, Lyrical, Ballet, Hip Hop and Jazz for ages 2-18. In addition to teaching, Jessica finds many choreographic and performance opportunities around Portland to further her education and experience in dance.
Musical Theater
Jade is so excited to join the Doty Performance Studio instructors! She is a professional musical theatre actress and has been seen in many educational, community, and professional productions around the Portland area. Jade has been in a total of six plays and seventeen musicals and counting! Some favorite roles include Gingy and the Sugar Plum Fairy in Shrek the Musical, Nina in In the Heights, and Laurey in Oklahoma!
Her dance background includes tap, ballet, salsa, hip hop, and musical theatre. She began taking tap classes her junior year of high school when she performed as a Tap Dancing Rat in Shrek the Musical and fell in love with it! She continues to study with a private coach to better her tradel! Jade can't wait to share her love of musical theatre and tap with her students. She has had a blast teaching hip hop to grades 1-teens at Portland Dance Center this summer! She is very passionate about instilling the art, discipline, and joy of dance in children and providing them with tools and experiences they can use throughout life. Dance has been such an incredible way to channel all of her creativity and make connections with other amazing artists!
Additionally, she is really looking forward to bringing the skills of acting and singing into the studio. Jade has twelve years of voice training under her belt and experience in acting techniques such as Meisner Technique and The Stanislavsky Method. She has assistant directed a children's musical (Willy Wonka and the Chocolate Factory), choreographed Legally Blonde the Musical in high school, lead high school and elementary school theatre camps, dance captained three shows, and been an audition coach for five years. She was nicknamed "The Dancing Queen" in high school and voted "Most Likely to Appear on Broadway". She was awarded the highest honor of "International Honor Thespian" by the International Thespian Society which equates to 1,800+ hours of work and service in the theatre community.
She's excited to incorporate all styles of dance into her Broadway Bound class, as well as looking at multiple different musical styles! Students taking her Broadway Bound class can expect to gain confidence, know exactly what to expect in a professional musical theatre audition, and leave class calling themselves a "Triple Threat"! She is so very thankful for the opportunity to teach at Doty Performance Studio!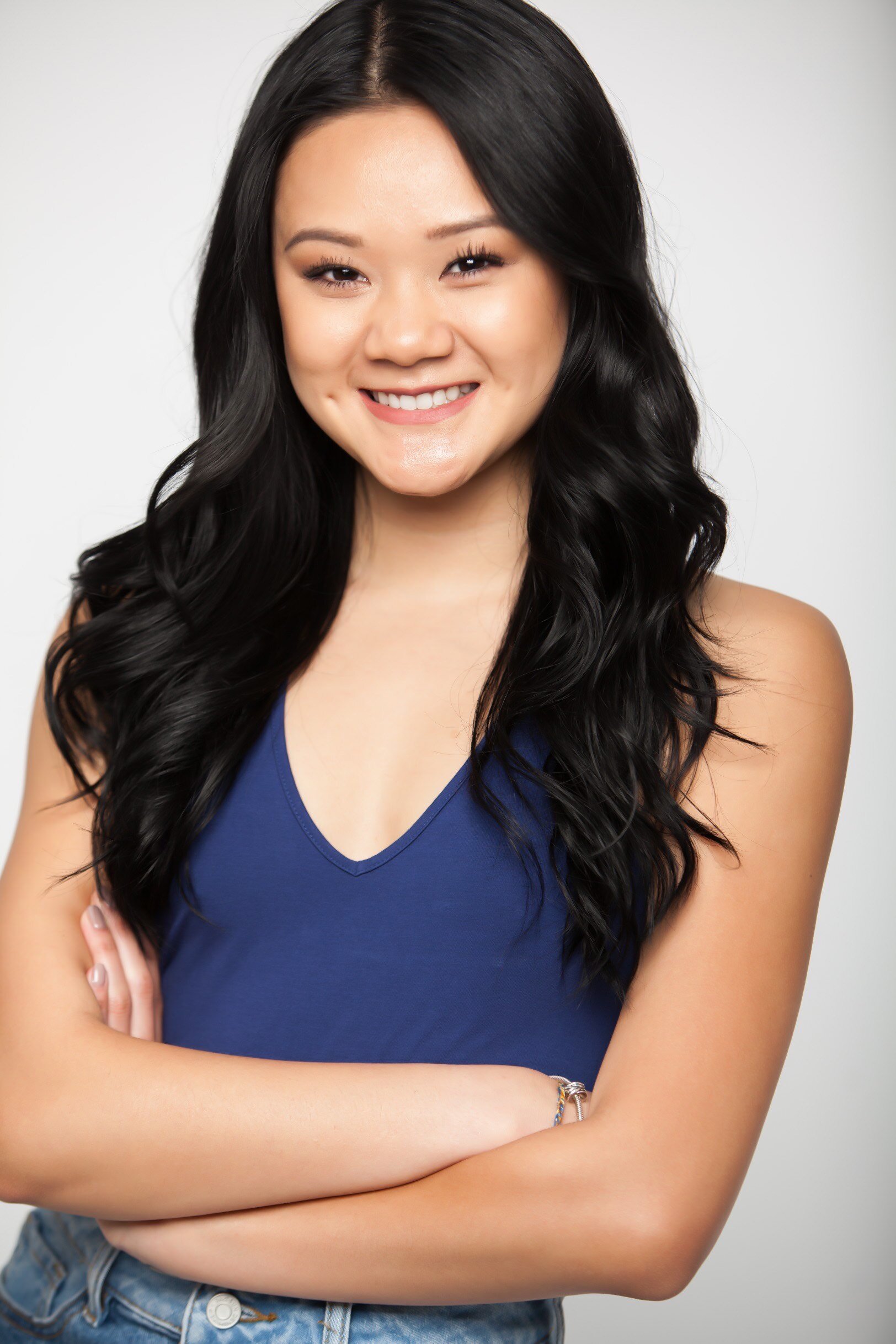 Dance Team Prep - Technique - Company
Bio Coming Soon!
Hip-Hop
Raena is an experienced hip-hop dancer that is excited to begin teaching at Doty Performance!
Raena danced on her high school dance team and was named captain her senior year while assisting with the schools "Crew Team". She was named a member of the "All Star Dance Team" at Thunderbird Dance Camp where she later returned as an intern (teacher assistant) and coach. She has performed in industry showcases in Portland and at Linfield College with well known choreographers such as Durante Lambert and continues to train with Rogue Society Director Timmy Marl.
Raena is so excited to meet her future students and to help young dancers grow while doing what they love! "Seeing my students progress and become strong from all of their hard work is a wonderful feeling for an instructor".
Raena's choreography can be described as fresh and energetic and is sure to encourage strength, power and style in our dancers. We are so excited to have her join our team!
Acro - Jazz
Megan has been dedicated to her love of performing, creating, and learning since the age of 5. Since then, her love of dance has continued to grow. Megan was a part of the Sherwood Arrows competitive dance team all 4 years of high school and went on to dance in college where she co-led a hip-hop club and was a part of the Portland Dance Company.
Megan began teaching at the young age of 16, with contemporary, jazz and hip hop and never looked back. Megan continues her dance training by taking classes around Portland and most recently attained her Acrobatic Arts certification so that she can help our acro dancers train safely and become proficient in the art form.
Megan's favorite thing about teaching is witnessing the moment students find their own love of dance as she passes along the knowledge she has learned herself, she is so excited to join the Doty dance community!
Company - Jazz - Lyrical - Prima - Tap
Sequoyah joined her first dance class at the age of 3, and she's had a special passion for the art ever since. For over 15 years, Sequoyah trained intensively at the San Diego Dance Centre in Southern California. She also performed with the famous Unity Dance Ensemble in San Diego and L.A. Sequoyah's teaching career began in high school when she became a teaching assistant at her studio, taught her own "tiny tot" dance classes, and became captain of her high school's dance team. These opportunities provided valuable experience in choreographing, leading, and teaching dance. Throughout her time as a dancer, Sequoyah has traveled to several dance conventions along the west coast and excelled at numerous renown dance competitions, including making the top 6 soloists at USA Nationals.

Though Sequoyah trained in many styles, she specializes in teaching lyrical, contemporary, and turns technique. She strives to make her choreography genuine, purposeful, and impactful. Sequoyah is eager to help the next generation of dancers reach their full potential while preserving the true art and joy of dance. Her favorite thing about teaching dance is getting to know each student for the unique dancer that they are and witnessing their personal growth.
Ballet - Pointe
A lifelong dancer turned educator, Casey has taken pride in growing his students as artists, technicians and people: independent, focused, disciplined and constantly striving to give back to not only the dance community and art form, but, their friends, family and community at-large. His teaching centers around independent thinking process, constant focus, analyzing, debate and interactive learning. Active learning and advancement are his goals for not only his pre-professional, career minded dancers entering the workplace, but his recreational and college bound students. All his students are held to the same level- Dance Skills are Life Skills and this remains the cornerstone of Mister Casey's ballet class, Musical Theatre and training systems.

Mister Casey has a wide, varied repertoire that has included founding choreographer of a cabaret company in Portland earning him recognition in the Willamette Weekly and Oregonian publications and membership of Oregon Dance and Drill Coaches Association; He has also staged choreography for several high school dance teams, theatre depts and Clark College. His alumni dancers have gone on to study with Pacific Northwest Ballet, Alonzo King LINES Ballet, Oregon Ballet Theatre, Dance West, The Jefferson Dancers, The Edge, Millennium and Broadway Dance Centers, San Francisco Conservatory of Arts, several ballet scholarships through NYC Dance Alliance, and have performed with Moscow Ballet and Portland Festival Ballet. Mister Casey's foundation training came from Caroline Kaiser, founding director of High Desert Dance Arts and continued his studies with James Canfield (founding OBT Art. Dir.), John Gardner (SFB/ABT/ PFB), his coach Sarah Rigles (PNB/ Joffrey) and many other Masters. He has performed Petipa works such as Bluebird Pas and many original soloist roles with high recognition as well as contemporary and modern roles which remain his favorite. His passion is clearly teaching; a fusion of Vaganova and Balanchine Method training and style. His dedication to his own development is apparent by his consistent participation in lectures, dance medicine conferences, taking class and consistent attendance at Pacific Northwest Ballet Teachers Seminar and other conferences. His joy in ballet is impacting as many students as possible with quality, conceptual training & humor; currently broadening his teaching by including master classes, workshops and teaching at CAMP STARLIGHT, a Cascade AIDS Project camp for children infected or affected by HIV for their 20th Anniversary.